DIRTY MONEY - THE TEMPLE (DORSET ST) - SATURDAY 6th DECEMBER 2008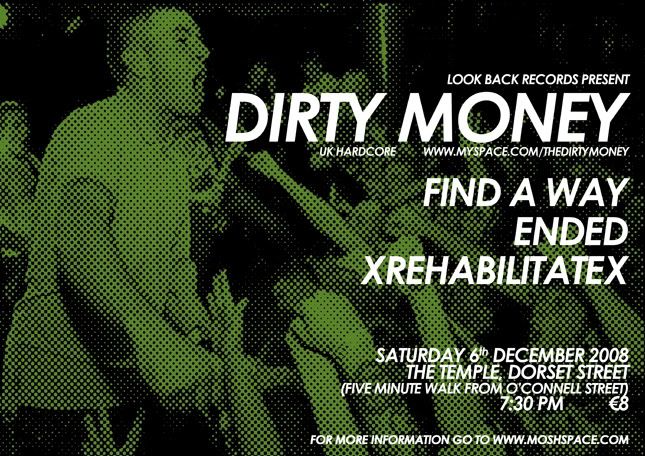 DIRTY MONEY
- One of the best bands in the UK at the moment.
FIND A WAY
- Dublin's best dancers.
ENDED
- You probably saw them at Ceremony.
XREHABILITATEX
- ...
If you're not sure where the venue is, you should be able to work it out for yourself using
this map
.
See you there.