FAMINE - CD RELEASE - FRIDAY 8th MAY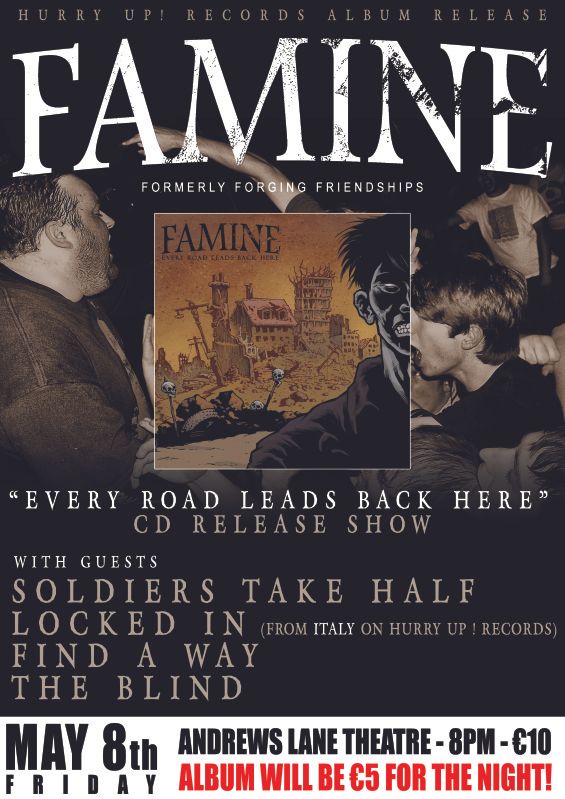 with LOCKED IN from Italy, SOLDIERS TAKE HALF, FIND A WAY and THE BLIND.
Make sure you're there and pick up the CD if you haven't preordered it already.
Click
here
if you're unsure of where the venue is.
Depending on when you're reading this, Famine will have/already have another new song up soon/now.
http://www.myspace.com/faminehc
http://www.hurryuphc.com